Interactive Video Solutions By SurReel Video
Are you're looking for ways to enhance your video marketing strategy, get a message across to a wide audience, engage your clients and influence their decisions, then Interactive Videos may just be your answer.
What is an Interactive Video?
Interactive video is a digital multimedia presentation that can allow the viewer to perform an action.
At its simplest, an interactive video might connect the user to an external website.
A product demonstration video could include clickable links that can take viewer to a business/ecommerce website to learn more or buy the product.
Interactive videos have endless applications.
An interactive video for distance education could allow students to select among multiple channels for further information at points throughout the presentation. It could also include a quiz after a lecture segment that evaluates responses and gives students immediate feedback.
Interactive Video Solutions Can Provide Positive Results With Your Video Marketing Campaign
Here are list of Interactive Video features:
~Provide high impact audio/visual communication with your audience.
~Increase User Engagement
~Lead Generation
~Clickable links to a website or Social Media sites
~Printable Coupons
~Branded Video Player with company logo
~Custom Thumbnails
~Mobile Friendly
SurReel Video a Las Vegas Video Production Company will work with you to create the quality content required to ensure the delivery of the right marketing message to your audience.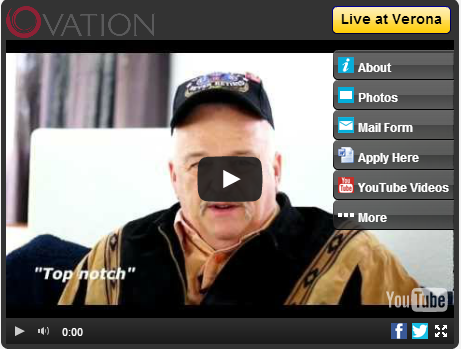 Let SurReel Video provide your business with the right Interactive Video Solution that can be used for:
~Websites
~Online Advertising/PPC Campaigns
~Training, education & development
~Exhibitions
~Product or service demonstration
~Email Campaigns
~Fundraisers
Let SurReel Video find the best Interactive Video Solution for your business.
Visit our Interactive Video Page or Contact us at 702-351-8329